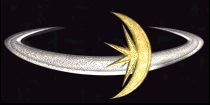 GTB Zeus
---
Zeus: (Greek Mythology) supreme God and authority in the gods' domain of Mount Olympus and on Earth.
---
Source: Freespace - Silent Threat
Author: Volition Inc
Another design developed by Galatic Terran Intelligence, the Zeus Strike Bomber is a worthy successor to the Athena. With comparable speed and manoeuvrability to Athena, its main improvement is the ability to carry the heavier Tsunami bombs, while still retaining the anti-system Stiletto common to the Athena. As with the Loki, though originally found only in renegade GTI forces, the Zeus has since been put into widespread deployment thoughout the GTA.