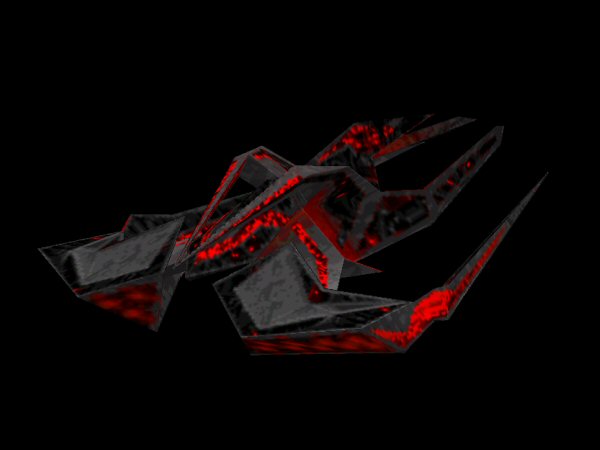 SB Taurvi
---
Taurvi: (Hebrew Myth) one of the archdemons of hell.
---
Source: Freespace 2
Author: Volition Inc
The Taurvi is the weakest of the Shivan Bomber classes. With a minimal payload and few primary weapons it cannot deal a great amount of damage. It is both slower than the Nahema, and has weaker shielding that the Seraphim/Nephilim. Its one strength is an unusually durable and well-armoured hull which makes it very resistant to anti-fighter beams. Used as a light bomber against allied Cruisers, the Taurvi has proven to be fairly effective. The best counter to its strong hull so far has been the new Maxim Cannon.